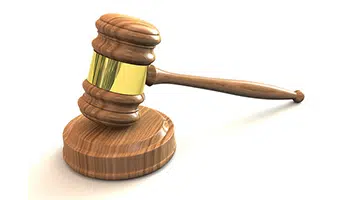 There are a number of Plea Court appearances scheduled today in Indiana County Court, including one for an Ernest man facing several sex-related charges.
48-year-old Jeffrey Scott Stokes is expected to plead to three felony charges: aggravated indecent assault of a victim less than 16 years of age, corruption of minors, and statutory sexual assault of a person over eleven years old.
Stokes was charged in October after an investigation that began in August. The incident date is New Year's Day, 2018.
Also in court today, Plea Court is scheduled in two cases against 34-year-old Charles Bradley Dukes of Strongstown. He's charged with five felony offenses, for burglary, conspiracy to burglary, criminal trespass, theft, and receiving stolen property, for a break-in last May.
34-year-old Michael David Pavloski of Indiana is expected to enter pleas today to charges of simple assault and harassment, for an incident last July.
27-year-old Rochelle Brewer of Kittanning will enter a plea to a single charge of possession of drug paraphernalia.
28-year-old Jennifer Marie Johnson of Indiana will be sentenced today for her guilty plea to a single charge of misdemeanor possession of a controlled substance, with agreement for non-prosecution for four felony counts, two each for possession with intent to deliver and conspiracy to the same offense, and single counts of possession of a controlled substance and of drug paraphernalia.