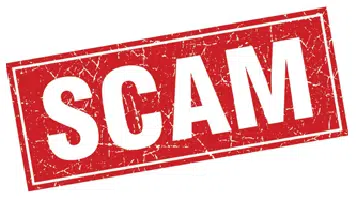 As the government shutdown enters its 22nd day, State Police are warning people about scams that are related to the shutdown.
Troopers say that scammers may take advantage of the government shutdown through email solicitations, links or attachments; phone solicitations; or pop-up internet pages. The scams include contacting people by email or phone claiming to be from a government office implying their federal health benefits will stop unless personal bank information is received for verification. Another scam will offer pre-approved loans or grants in exchange for the banking information. Scammers may also pose as people offering side jobs to furloughed workers. Some of these fake postings require application fees. And cybercriminals are also sending out fake emails that look like they come from local banks. They may not be shut-down related, but they are good enough to fool people under financial stress, and could contain links that would lead to websites that download malware or have attachments containing malware.
Residents are reminded that due to the government shutdown, the Federal Trade Commission Customer Complaint line is non-operational, leaving a gap between victim reporting and consumer alerts. State police say if you have received any of these scams, contact your local police and your bank immediately. Never provide anyone with personal financial information, and keep in mind that a government agency will rarely call you unless you've been in touch with them first.
Above all, State Police remind you to use common sense. If something doesn't seem right, it probably isn't right.