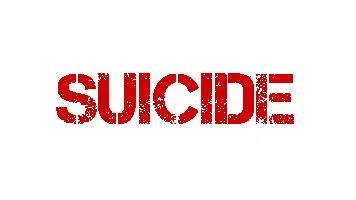 It's a number that's hard to pin down, but what is sure is that 2018 set a disheartening record: there were more suicides in Indiana County than ever before measured, at least eighteen. yet at the same time, there are more people committed to lowering that number than there have ever been.
Dr. Ralph May, the clinical director of the Indiana County Community Guidance Center, is at the center of the battle line. He says they're attempting to gang tackle a very troubling foe.

Dr. Ralph May
May says the vast majority of the suicides are men between the ages of 18 and 64, most of whom were not engaged in any sort of mental health care treatment. He says males in general have an "I can take care of myself" mentality that is an obstacle to seeking help. It's a barrier they haven't been able to break through.

Dr. Ralph May
Indiana County Coroner Jerry Overman Jr. is also a member of the Suicide Task Force. he's seen the toll it takes on the families of suicide victims, and it has an effect, too, on the people seeking to help them.

Indiana County Coroner Jerry Overman Jr.
Overman says the raw number of suicides doesn't nearly tell the entire story, because it doesn't address the number of suicide attempts, and – especially in the opioid abuse era – there can be suicides by overdose that aren't included in the tally.
Is there hope? Ralph May says there is, and the Suicide Task Force of Indiana County will never give up the fight.

Dr. Ralph May
The Suicide Task Force of Indiana County has a confidential 24/7 crisis intervention line, with trained counselors ready to assist with issues of suicide, depression, and personal crisis. The number is 1-877-333-2470.