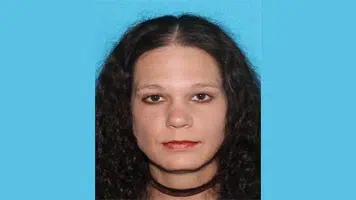 UPDATE: Megan Sue Durand was found by State Police earlier today, and was safe and in good condition.
State Police are seeking information on the whereabouts of a Saltsburg woman who has been missing for almost a week.
35-year-old Megan Sue Durand was last seen January 3rd at around 4 PM at a home along Red Street in the village of Iselin in Young Township. Her family says she may have been en route to Vandergrift. Authorities there have been notified.
She is white, about 5-feet-8-inches tall, weighs about 140 pounds, with brown eyes and long dark hair she often wears in a bun underneath a bandana. She also has a scar on her forehead.
Anyone with information on her is asked to call State Police at 724-357-1960.