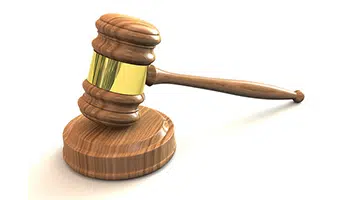 Three people were sentenced yesterday in Indiana County Court yesterday.
They included 19-year-old Shawn Michael Stonebraker of Commodore, who was sentenced to two years of probation on charges of possession with intent to deliver a controlled substance. State police had found him with a large amount of marijuana when they pulled him over for a traffic violation on Tanoma Road last April. Stonebreaker must also pay court costs.
43-year-old Brook Lorelli of Homer City was sentenced on charges of theft for incidents that happened last July. Along with paying court costs and fines, she was ordered to serve three months to two years at the Indiana County Jail.
And 58-year-old Steven Wells, Sr. of Rochester Mills was sentenced yesterday for one year probation each for guilty pleas to possession of marijuana and criminal mischief. The probation terms will run concurrently. And for a third charge of possession of drug paraphernalia, he was ordered to pay fines on top of court costs.