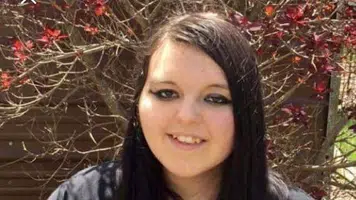 The family of an 18-year-old woman last seen on New Year's Eve is seeking information on her whereabouts.
According to the family's social media posts and a flyer they are distributing, Keara Reeger left her home in the Plumville/Home area on December 31st wearing black pants, a black tee shirt, a black hoodie, a small black backpack, and black-and-white Converse sneakers. She is white, and the family says she is 5'7″ tall, heavy-set, with long black hair, and brown eyes.
The family also says Keara may possibly be in Indiana, trying to make her way to Oklahoma. They say they are very worried because she takes seizures and does not have her medication with her, and the laptop computer she is carrying is likely dead because she did not take its charger with her.
Anyone with information on the whereabouts of Keara Reeger is asked to contact her family at 724-397-4098, 724-388-7733, or 724-771-8705.