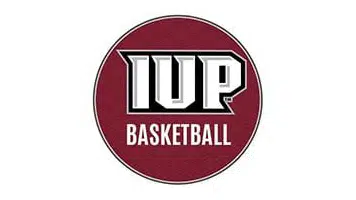 From IUP Sports Information
For the first time in program history, IUP women's basketball is ranked No. 1 in the Women's Basketball Coaches Association (WBCA) Division II Top 25 Coaches' Poll, released Tuesday afternoon.
The Crimson Hawks received 20 of the 23 first place votes in the voting to move up from the No. 2 ranking they've held each of the last three weeks.
They received 566 points from the coaches' voting, ahead of No. 2 West Texas A&M's (12-0) 546, No.; 3 Drury's (13-0) 530, and No. 4 Fort Hays State's (13-0) 498. Each of those three trailing schools picked up one first place vote. Northwest Nazarene (12-0) rounds out the top five in the poll.
IUP moved up after Union (Tenn.) dropped its first game of the season, a 56-51 defeat to Lee University last Thursday. Union dropped seven spots to No. 8 in this week's poll.
The Crimson Hawks improved to 11-0 on the season with wins over Gannon (66-40) and Pitt-Johnstown (73-45) last week. This is IUP's third start of at least 11-0 in the last five years under head coach Tom McConnell, starting last year 15-0 and the 2014-15 season 13-0.
IUP is one of two Pennsylvania State Athletic Conference (PSAC) schools in the top 25, with Cal U (11-1) checking in at No. 16 this week.
Media poll has IUP ranked fifth
The Crimson Hawks are No. 5 in the D2SIDA Media Top 25 this week, moving up one spot from No. 6 a week ago. They received one of the 16 first place votes.
Cal U is ranked No. 13 by the media.
IUP remains atop the Atlantic Region rankings
D2SIDA's Atlantic Region poll was released Monday, with IUP still on top with all six first place votes. The top five teams include Cal at No. 2, Virginia Union (10-1) at No. 3, and Bowie State (11-1) and Charleston (11-1) tied for No. 4.