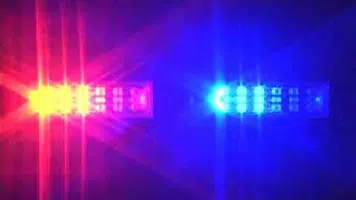 PSP-INDIANA
State police say two people left the White Township Wal-Mart on December 29th without paying for their merchandise. 19-year-old Stefan Chatman of Monroeville and 18-year-old Olivia Myers of Apollo are accused of taking $300 worth of items.
Police are investigating an accusation that a man and a woman have been squatting in the basement of an apartment complex at 348 Grant Street in White Township. The suspects are unknown at this time.
State police are also investigating a disorderly conduct complaint against a 17-year-old boy December 8th at the S&T Bank Arena at the White Township Recreation Complex.
INDIANA BOROUGH POLICE
A 21-year-old Indiana man has been charged with multiple offenses after an early-morning foot pursuit on New Year's Day in Indiana Borough. Police say they confronted Alexander Ofman shortly before 3:30 AM when they saw him kicking a door at a business in the 600 block of Philadelphia Street. Ofman took off running with police chasing after him. When he was taken into custody, he was found to be intoxicated and he had a small amount of marijuana on him. Charges filed before District Judge Guy Haberl include resisting arrest, flight to avoid apprehension, criminal mischief, simple assault, disorderly conduct, possession of a small amount of marijuana, and public drunkenness. He was released to a sober adult.