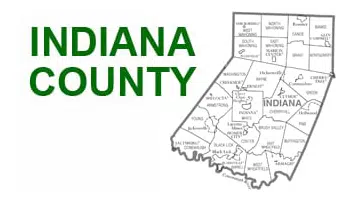 Compared to last year at this time, Indiana County and the surrounding area is seeing a heat wave when it comes to the weather conditions.
The wet and rainy winter season for Indiana County continued this morning as we had more rain showers and temperatures above the freezing mark. We're looking at a high of 46 today, along with some morning rain, and skies changing eventually to mostly sunny skies by the end of the day.
Taking a look at the weather statistics from yesterday, the High for the 24-hour period ending at 7 AM yesterday was 34, and the low temperature was 25. Those seem like normal winter weather numbers, but 25 degrees was the high one year ago, and the low was -6.
Also, we are not seeing as much snowfall as we did last year. No snowfall reported in the 24-hour period ending at 7 AM yesterday, with the total for the winter so far being seven inches. The total snowfall last year at this time for the winter season was 15.2 inches.