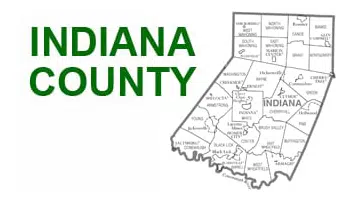 It's an active day today at the Indiana County Courthouse, and the day's activities kick off with a swearing-in ceremony for Gina Ryen Force as Indiana County's First Assistant District Attorney.
Force is an Indiana County native, raised in Rochester Mills, and a graduate of Marion Center High School. She graduated at the top of her class at both Penn State and the Syracuse University College of Law. She began practicing law in her own practice in Indiana in 2016 and started working for the D.A.'s office in October of that year.
Recently, Force has represented the district attorney in several high-profile appeals cases before State Superior Court, including the Brady DiStefano case, in which she successfully argued for the partial reinstatement of charges against the former IUP student in the death of a fellow fraternity member. She is also representing the county in another Superior Court case, the appeal by DeAndre Jones of his murder conviction for the death of a Blairsville man in an execution-style, drug-related killing. A decision is pending in that case.