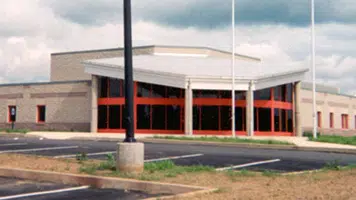 No arrests have yet been made as the investigation into the death of an inmate continues at SCI Pine Grove, the state prison in White Township.
The State Corrections Department announced yesterday that 32-year-old Luis Santiago was found unresponsive in his cell at 10:05 PM on New Year's Day. Prison staff administered CPR and Santiago was taken by ambulance to the Indiana Regional Medical Center at 10:52. He was pronounced dead at 11:05 PM.
The Corrections Department says Indiana County Coroner Jerry Overman Jr. listed the preliminary cause of death as "trauma at the hands of another". Overman has not issued a news release.
Santiago was from Reading. He had been an inmate at SCI Pine Grove since July 10th of last year after being arrested for a parole violation, related to drug charges filed against him last February in Harrisburg. His original sentence was two-and-a-half to ten years for aggravated assault with serious bodily injury in a 2012 case out of Berks County.