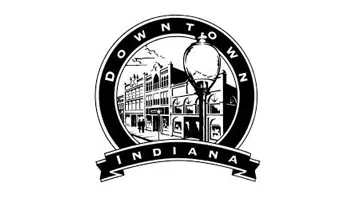 Downtown Indiana, Incorporated will hold its annual meeting tonight, and at the event the business organization will be handing out its 2018 Heart of Downtown Award and the Downtown Ambassador Awards.
Denise Liggett, the Executive Director of the Indiana County Tourist Bureau, will receive the Heart of Downtown Award, which is given to individuals or groups which "go above and beyond to promote downtown Indiana and…encourage others to visit, shop, and dine here." Downtown Indiana's Linda Mitchell says you only have to have seen Denise Liggett at work before the It's a Wonderful Life Parade to understand why she will receive the award. "You could have seen her before the parade, out there untangling Christmas lights, making bows, out in the cold helping shovel snow; she is an amazing woman so we thought she was a perfect choice."
The Downtown Ambassador Awards for "those who have contributed to the community and the downtown through outstanding acts of volunteerism", will be given to the Indiana County Chamber of Commerce's Young Professionals Organization, McNaughton Brothers Moving & Storage, and Julie Sadler and Kaycee Newell, the founders of Indiana Women's Flag Football.
The Downtown Ambassador Award for Outstanding Board Service will go to Tracy Levitz of Tracy Levitz Associates.
Mitchell says there will be a little business taken care of at the meeting, but not much. They will install new officers and welcome new members, but it's mostly a social affair.
The Downtown Indiana Annual Meeting is scheduled from 5:30 to 7:30 tonight at the Indiana Elks Lodge on South 13th Street.