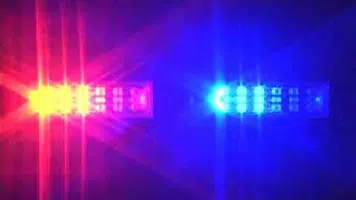 A Bolivar man has been charged with threatening to hit his ex-girlfriend and "burn her house down" if she did not give him money.
Police say 21-year-old Darion Martin showed up at the home of the 25-year-old Seward woman at 3 AM on Tuesday. He left when asked to, but returned at about 4:45 AM and entered the home, demanding money. He and the woman argued and he broke out a window with brass knuckles he was wearing. He's also accused of pushing the woman onto a couch and threatening to burn her house down if she did not pay him or if she called police, according to the criminal complaint. The home is along Love Avenue in Saint Clair Township.
Martin is charged with felony counts of burglary and criminal trespass, misdemeanor counts of terroristic threats, prohibited weapons, intimidation of a witness, and possession of marijuana, and summary counts of harassment and criminal mischief. He was ordered held at the Westmoreland County Prison with bond set at $50,000 and a preliminary hearing scheduled before District Judge Denise Thiel in Ligonier on January 11th.