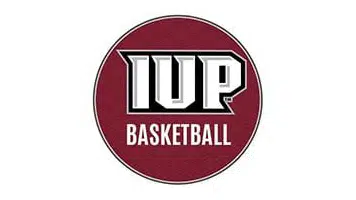 The undefeated and nationally-ranked IUP basketball teams swept a doubleheader from Gannon at the KCAC last night.
Three players hit double figures for the women in a 66-40 win, with Brittany Robinson scoring 18 points adding six rebounds and six steals. Carolyn Appleby tallied 15 and Lexi Griggs 12 . Lauren Wolosik returned, after missing five games because of injury, adding nine assists.
Now 10- 0 and ranked second in the nation , they will play UPJ , winners of three straight Saturday night. IUP is the only undefeated women's team as Edinboro knocked off California last night, 99-92.
The men played tough defense in a 78-57 win in game two, running their record to 12-0. Malik Miller had a career-high 26 points. highlighted by a 6 for 9 night from beyond the arc. Cobo Diaz tallied 21 points. The Crimson Hawks shot 53 percent from the field , but did commit 21 turnovers.
Freshman Armoni Foster added 10 points off the bench.
Second-place UPJ topped Clarion, 71-70, last night.
Game time Saturday night is 7:30 p.m.
Here's Jack Benedict's recap of the doubleheader sweep of Gannon.