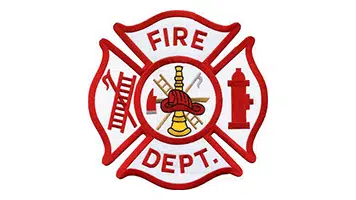 A quick check with Indiana County 911 is all it takes to get a snapshot of the beginning of 2019. It was wet and windy! Gusts of up 50 miles per hour brought down trees and utility lines and kept firefighters away from their New Year's celebrations.
The first call came in at 10:10 PM for a tree down on Park Drive in Young Township. Then in the midnight hour, there were calls for trees down along Route 403 in Buffington Township and Route 403 in East Mahoning Township, and a pole and wires down on Hood School Road in Rayne Township.
In the one o'clock hour, firefighters were summoned for a transformer fire along Wilson Avenue in White Township and a tree and power lines down along Old Main Street in Blairsville Borough.
There were three calls in the 2 AM hour. A tree down on Route 110 in Rayne Township, a tree and wires down on Bash Road in Washington Township, and a tree and wires down on Tunnelton Road in Conemaugh Township.
In the 3 AM hour, there was a call for an unspecified reason for Glen Campbell firefighters along Route 286 in Banks Township.
911 also reports an accident at 12:15 AM today on Oakland Avenue in Indiana Borough.