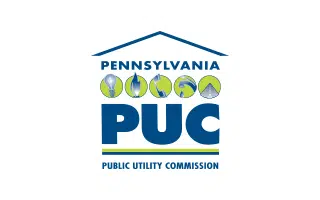 The state Public Utility Commission has released a report on its annual Cole Weather Survey, showing the number of households across the commonwealth that are entering the winter without heat from a utility service or using unsafe heating sources due to their service being terminated. While the report doesn't break down the statistics by county, it does give statistics by utility.
Among Indiana County's major utilities, Penelec had 445 households without a central heating source due to termination of service. That's 104 fewer households than at the start of winter last year.
Peoples Gas had 975 customers entering winter without gas service due to termination. That's up 136 customers from last year. But Peoples TWP (the former TW Phillips) had only 29 customers without central heating due to termination. That's down from 202 last year.
The PUC says more than 18,500 households across the state which had utility service terminated in 2018 still had no service to supply heat at the start of winter. That's four percent lower than last year (754 households). During the survey period, utilities reconnected service to more than 38,000 households. More than 10,000 homes where the electricity was terminated and more than 3,500 homes where the gas was turned off now appear to be vacant.