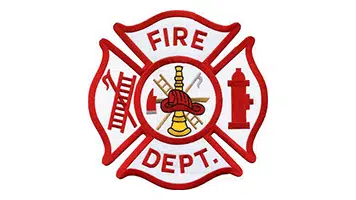 For the second time this weekend, Indiana County Firefighters dealt with a fatal fire.
This time, the fire was in North Mahoning Township. Crews from Perry Township, Marion Center and Rossiter were called in at 7:10 this morning, and crews from Big Run and Punxsutawney fire departments were called in later on to assist with the fire. The fire destroyed the two-story wood home along Route 119. Perry Township fire officials have confirmed that at least one person died in the fire and two others were airlifted to the hospital for treatment of unknown injuries.
(Photo by Josh Widdowson)
We have not received word on the identities of those involved. That is expected in a release from Jerry Overman, Jr. which may come later today. State Police fire marshals are on the scene right now investigating the fire.
This marks the second fatal fire in three days. The first was a fire on Black Lane in Center Township on Friday that killed 55-year-old Lance Ralph Kinter, who was entrapped in his home.