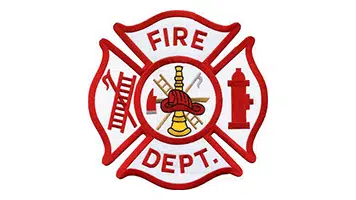 First responders continue to have a busy weekend after two fires were reported on Saturday morning.
One of the two fires was in the area of Mill Run Drive in White Township, and started in a second-story room. No one was hurt, and Indiana Fire Association members were able to put the fire out quickly. The second fire was a garage fire on Bailey Road in Washington Township. The garage was a total loss, and one vehicle was destroyed. A second vehicle was damaged, and fire officials say that there were some collectables in the structure.
Two incidents reported by Indiana County 911 yesterday had two fire departments assisting neighboring counties with some incidents. Armagh fire department would be called out by Westmoreland County officials at 1:10 PM for a smoke investigation on Bridge Street. And Plumville Fire Department would be called out at 11:33 last night to help Armstrong County emergency crews with an automatic fire alarm investigation on Aikens Street.
Two vehicle crashes were reported by Indiana County 911, but details on those crashes have not been provided. One vehicle accident was reported at 9:10 PM last night on Old Indiana Road in Burrell Township. Blacklick Township fire department, Citizens' Ambulance and State Police were on the scene for that crash. The other crash was reported at 4:57 AM on Route 422 east in Pine Township. Pine Township firefighters, Citizens'Ambulance and State Police responded to that crash. As of this time, state police have not released any reports on these crashes.