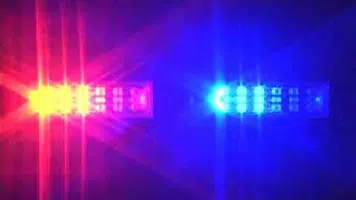 PSP-INDIANA
No injuries were reported in a crash on Route 119 in Center Township on Thursday.  Police say at 12:43 PM, 35-year-old Heidi Millar of Blairsville failed to maintain their speed in the left lane while they were passing a Comcast truck on the right lane shoulder, causing a collision with a car driven by 43-year-old Keith Zack of Homer City.  Millar's car had to be towed while Zack's car was able to drive away.  Millar will be cited for following too closely.
No injuries were reported in a crash on Friday morning in Green Township.  State Troopers say at 9:41, 47-year-old Theresa Deoskey of Northern Cambria was trying to cross Route 403 on Purchase Line Road to Barr Slope Road, but did not make sure the intersection was clear.  A car driven by Ronette Pittsley was going south on Route 403 and collided with Deoskey.
State police are investigating a case of theft by unlawful taking or disposition in a town in Center Township.  Police say that on December 20th around 10:40 PM, someone was able to access an S&T Bank Card from a man in Texas, and made two unwanted purchases totaling $130.99.  The investigation continues at this time.
INDIANA BOROUGH POLICE
Police in Indiana Borough are looking for someone responsible for a hit and run crash on Friday evening.  Police say at 5:16, an unknown vehicle hit a blue Toyota SUV while it was parked in the 900 block of Philadelphia Street.  After the collision, the unknown driver and vehicle fled the  scene.  If you have any information on this, contact borough police at 724-349-2121.