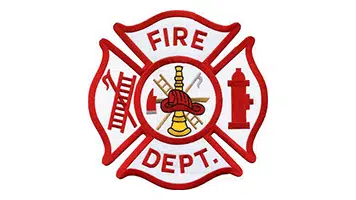 Indiana County Coroner Jerry Overman Jr. has identified the victim of a fatal fire in Center Township last night as 55-year-old Lance Ralph Kinter, who lived at the home at 19 Black Lane. Overman says the body was discovered by a firefighter inside the home and said Kinter had been entrapped in the structure.
Firefighters from Aultman, Homer City, Coral-Graceton, and Coal Run were dispatched at 11:34 PM, and were soon joined by crews from Indiana companies 2 and 3, Blairsville, Iselin, and Tunnelton. The home was fully engulfed when firefighters arrived. One victim was flown from the scene by medical helicopter. Another resident was not home at the time.
Photo by Josh Widdowson
The one-story wood-frame home was destroyed. Firefighters initially had problems getting water to the home until they set up a re-filling station at a pond on a nearby farm.
The state police fire marshal is investigating the cause of the blaze. The cause and manner of death are pending further investigation and autopsy and toxicology tests.