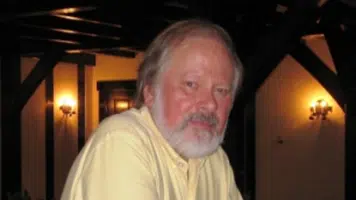 A local restaurateur and businessman for import cars passed away recently.
Charles Runyan, the man behind The Roadster Factory and The Coventry Inn, passed away on Saturday. Runyan, an IUP graduate, was best known for his love of English Culture and British sports cars. His love of the British Cars started with a Triumph TR-3A, which was his first British Roadster purchased. Dan Mabon, an employee in the Sales and Technical Support departments at The Roadster Factory said that the idea of the The Roadster Factory came out of a need to restore that first sports car. Mabon also said he loved his cars and loved being with the customers.
–Dan Mabon of The Roadster Factory
In 1978, Runyan started The Roadster Factory in Downtown Indiana before moving it out to Armagh. His love of British culture also extended into the restaurant field as he was the driving force behind The Coventry Inn, a replica of a British pub which was open for 25 years in Downtown Indiana. It closed in September due to a lack of employees, and was listed for sale on their website.
Funeral arrangements are not available as of yet, but we know that the Bowser-Minich Funeral Home is in charge of the funeral arrangements. Charles Runyan passed away at the age of 72.
Photo from NewEnglandTriumphs.org