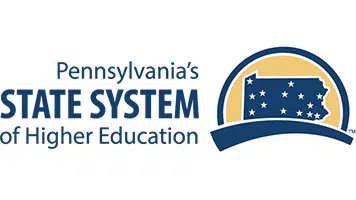 State System of Higher Education Chancellor Dan Greenstein has announced that three new senior-level staff members will join his administration in January to help move the system forward with its redesign effort.
Sharon Minnich will serve as vice chancellor for administration and finance. Kate Shirley Akers will be the assistance vice chancellor for educational and business intelligence. And Cody Jones has been appointed chief strategic relations officer. Minnich is currently the secretary of the Governor's Office of Administration. Akers is executive director of the Kentucky Center for Statistics. Jones is a public affairs professional from West Chester who has led or advised a number of political campaigns.
Board of Governors Chair Cynthia Shapira says the new hires are an example of the sense of urgency Greenstein feels in redesigning the State System's operating model. The redesign began last year, with task group recommendations from Phase Two of the effort scheduled to be presented to the Governors in January, when Greenstein will also present his "State of the System" address.