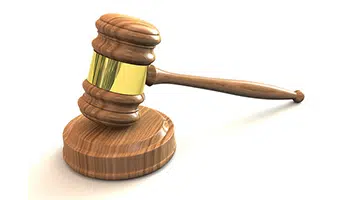 There is finally a trial date set for Dylan Blair, the 22-year-old Saltsburg man charged with supplying a deadly mix of fentanyl and heroin that killed a Derry woman on the day after Christmas 2016.
Westmoreland County Judge Christopher Feliciani has granted a defense request for continuance and set jury selection for June 3rd of next year. In October, the judge ruled that prosecutors do have enough evidence against Blair to take the case to trial.
Blair is charged with drug delivery resulting in death along with three counts of manufacture, delivery or possession with intent to deliver a controlled substance. 38-year-old Michelle Spillar's body was found next to her bed with an empty stamp bag and two full bags of heroin beside her. Toxicology reports determined that the cause of death was an "acute combined drug toxicity" including fentanyl and two other drugs that were not heroin.
Blair was tracked down by Westmoreland County detectives and captured at the Days Inn in Burrell Township in May of 2017. When the detectives entered Blair's room, they found another man, Edward Russian of Saltsburg, in the midst of overdosing. Russian revived and eventually pleaded guilty to possession of drug paraphernalia. Blair pleaded guilty to possession of a controlled substance. Both were sentenced to one year probation.