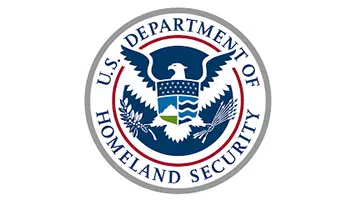 Alleah Perry, an IUP Political Science professor, has begun work with former Governor Tom Ridge on a book about the development of the Department of Homeland Security. Ridge became the first secretary of the department in January, 2003, after serving as the first assistant to President George W. Bush for Homeland Security in the wake of the attacks on American on September 11th, 2001.
Perry and members of Governor Ridge's staff are soliciting interviews for the book, which carries the working title Creation in Crisis: The Development of the Department of Homeland Security. IUP says in a news release that the book will address the issue of how the agencies, departments, and components of the department were formed into the third largest federal agency.
The project came about with an assist from Mark Holman, an IUP trustee and political science alumnus, and a partner with the Ridge Policy Group in Washington, D.C. IUP undergraduate and graduate students will work with Perry as research assistants. Interviews will be conducted throughout 2019, with an expected completion date for the book in the fall of 2020.
Anyone willing to be interviewed about the creation of the Department of Homeland Security is invited to email aperry@iup.edu.