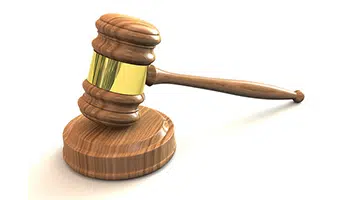 Jury trials are set to begin today for three Indiana County Court defendants in three separate cases.
One of them is the case of 27-year-old Tahir Witherspoon of Philadelphia, who last month declined a Plea Court appearance in favor of going to trial. It's a drug case in which Witherspoon and a woman from Schuylkill County were busted by Indiana Borough Police, who accused them of selling heroin from a car in the 300 block of School Street in June of last year.
Last month, Judge William Martin granted a defense motion to prohibit prosecutors from saying Witherspoon possessed "buy money" used in a controlled buy of drugs, and from referencing a new criminal case against Witherspoon from October of this year. The prosecution may say that Witherspoon did have money with him, and how much. Witherspoon is to have a preliminary hearing on that second case next month. It, too, is a drug case involving felony charges.
There is also a jury trial scheduled today for 27-year-old Troy Shawn Howard of Pittsburgh, who is charged with possession with intent to deliver, possession of a controlled substance, possession of marijuana, and false identification to law enforcement. The case is from June of this year.
And Plea Court is scheduled today for 24-year-old Brian Pruitt of Cleveland, Ohio, who is charged with possession with intent to deliver, conspiracy to the same offense, and three misdemeanor drug offenses after a drug raid along Fire Academy Road in Center Township in August. Pruitt has another drug case pending in Indiana County, and he is charged with aggravated murder for his alleged role in a 2016 shootout in Cleveland in which one person was killed and two others were injured.