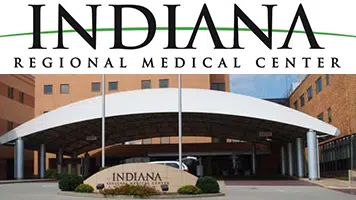 Two of IRMC's employees were awarded high honors at their annual medical staff meeting earlier this month.
Physician's Assistant Melissa Duncan was awarded IRMC's Allied Health Practitioner Excellence award for 2018. According to a news release, the award was established last year by the medical staff to recognize allied health practitioners who demonstrate exemplary performance in the areas of patient care, clinical leadership and professional service. Duncan, an assistant with the cardiology department in the Indiana Physician Group, was nominated by her peers and physicians for the award.
(Melissa Duncan, center, with Dr. Christina Lubold and CMO Dr. Brian Hawthorne.  Photo provided by IRMC)
Also receiving an award at the recent meeting was Dr. Ruth B. Woolcock , who won the 2018 James A Garretson, MD Physician Excellence Award. Dr. Woolcock started at IRMC in 1991 by practicing internal medicine at the hospital, and has also served on several hospital committees and currently is the chairperson in the Department of Medicine and has held the offices of both Medical Staff president and vice-president.
(Woolcock, center, flanked by Lubold and Hawthorne.  Photo provided by IRMC)