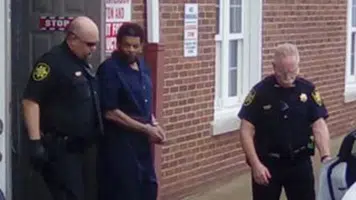 Just days after his attorney filed a motion to dismiss the homicide charge he is facing in Indiana County Court, 65-year-old Charles Cook asked for a new attorney. Now, he has changed his mind.
Court-appointed Attorney Aaron Ludwig filed the motion a week ago, asking Judge William Martin to drop the charges against Cook, who is accused of shooting to death 76-year-old Myrtle McGill at her home on South 6th Street in Indiana in December of 1991. Ludwig cited state law that demands a speedy trial, contending that a timeline established by the district attorney's office does not comply with Pennsylvania's law demanding that prosecutors exercise due diligence and that the circumstances causing the delay of a trial be beyond their control.
On Monday, Cook notified the court that he wants a new attorney. Yesterday, a letter was forwarded to the court saying he now wants Ludwig to continue representing him. His criminal docket sheet does not indicate on what days the two letters were actually written.
Attorneys on both sides of Cook's case have a deadline coming on Tuesday to file briefs on all of the outstanding issues related to the case.