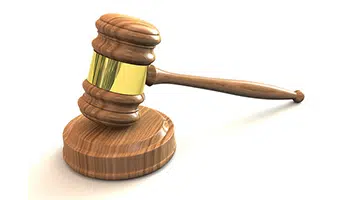 With a court-imposed deadline approaching, the attorney for 70-year-old Ronald Weiss yesterday filed a motion to dismiss the homicide charge against his client and release him from jail, on the grounds of double jeopardy.
After a status conference last month, Indiana County Judge Thomas Bianco had given Attorney Malcolm Taylor Johnson until December 17th to file the motion. The judge also scheduled oral arguments and an evidentiary hearing on the double jeopardy claim for January 15th.
Weiss is accused of killing 16-year-old Barbara Bruzda in October of 1978 after the two spent time together at her family's bar in Tunnelton. After years of investigation, Weiss was found guilty of first degree murder in 1997, but U.S. District Court Judge Mark Hornak this year ruled that a prosecutor from the state attorney general's office and a state trooper lied during the trial when they testified that two fellow inmates who testified against Weiss were not given preferential treatment in prison when clearly they were.
Hornak ordered Weiss released from prison in August and said he would probably be re-tried, but he also predicted that Weiss would file for dismissal based on double jeopardy. Upon his release, he was immediately taken into custody and has been held at the Indiana County Jail since.