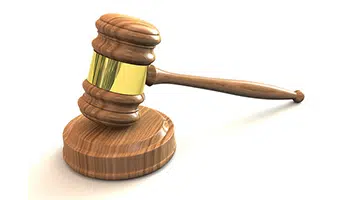 In an emotionally charged Westmoreland County courtroom yesterday, a New Alexandria man was sentenced to prison for 11 ½ to 23 months plus two years of probation for causing a crash that killed a Blairsville woman in October of 2016.
22-year-old Samuel Grace III pleaded guilty in October to vehicular homicide, reckless endangerment, and driving at an unsafe speed. Judge Christopher Feliciani ruled that Grace will be eligible for work and can drive himself to and from the Westmoreland County Prison. In addition, state law stipulates a mandatory three-month driver's license suspension, which will take effect after his incarceration is complete.
Grace was going 70 miles per hour in a 40 mile per hour zone on Route 982 in Derry Township when his vehicle crossed the center line and collided with the vehicle of 71-year-old Harriet Malloy near Laughlin Farm Road. Malloy died, but her 9-month-old great granddaughter escaped injury, despite being trapped in the wreckage.
At his sentencing, Grace apologized to Malloy's granddaughter and family, and Jocelyn Amevuvour told the court she forgives him. Judge Feliciani told Grace his driving record "demonstrates a complete disregard for the safety of other people."