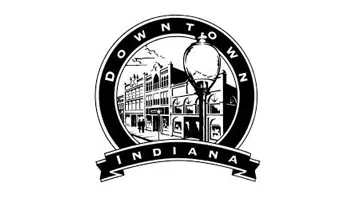 UPDATE: The tree decoration has been found, but now one of the snowflake decorations is missing. Again, contact Downtown Indiana if you have seen this decoration.
WHAT WE PREVIOUSLY REPORTED
Once again, Downtown Indiana, Inc. is looking for some of the holiday decorations that were taken out of the ground.
Few details are available on the theft of the decoration, but Downtown Indiana reported on their Facebook page that the decoration in question is one of the many shaped like a Christmas tree that were originally a part of the "Festival of Lights" at Blue Spruce Park. Many of those displays were purchased by Downtown Indiana and refurbished at their own expense.
This is not the first time that the decorations were stolen. In 2016, the angel decorations were stolen from Christ Episcopal Church, but they were returned to the church after a few days absence. And in 2017, someone stole some candy cane-shaped light displays from in front of InFirst Financial.
Downtown Indiana is asking for anyone to contact them if they have any information on the whereabouts of the lights, and if you do have the lights, you are asked to return them to IRMC Park.