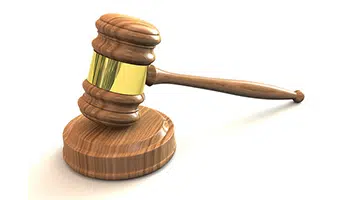 The attorney for accused killer Charles Cook yesterday filed a motion to delay his client's trial.
Indiana County President Judge William Martin has scheduled jury selection to begin on January 22nd for the 65-year-old Cook, who is accused of shooting to death 76-year-old Myrtle McGill at her home along South 6th Street in Indiana on December 7th, 1991.
Along with yesterday's new motion to continue the jury selection and trial to an unspecified date, attorney Aaron Ludwig has previously filed a motion asking the court to dismiss the case based on the state's law requiring a speedy trial.
Ludwig was appointed to represent Cook on August 30th following the withdrawal of Cook's previous lawyer.
Cook is charged with criminal homicide and robbery. He is a transient who was finally located in Minnesota in 2016 and extradited to Indiana County the following February. He was first identified as a suspect in 2007 after DNA tests on a cigarette butt in McGill's abandoned car matched his DNA.