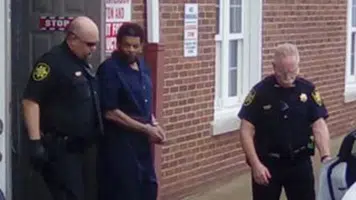 As expected, the attorney for 65-year-old Charles Cook on Friday filed an amended motion to dismiss the charges against his client, who is accused of the 1991 murder of 76-year-old Myrtle McGill at her home along South 6th Street in Indiana.
Attorney Aaron Ludwig is asking Judge William Martin to dismiss homicide and robbery charges against Cook based on the state's law requiring a speedy trial.  Ludwig also filed an amended omnibus pretrial motion in the case.  According to a timeline set in place by Judge Martin last month, briefs on all of the outstanding issues related to the case must be filed by December 18th, and motions on exclusion of testimony or evidence, final witness lists, and questions that will be asked of prospective jurors must be filed by January 11th.
Judge Martin has written that he intends to hold a pretrial conference on January 15th and jury selection is scheduled for January 22nd, of course dependent on any ruling he might issue on the motion to dismiss.