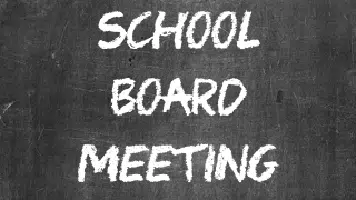 Two area school boards are scheduled to meet tonight.
The Marion Center board agenda includes a vote to approve a new five-year contract for Superintendent Clint Weimer.  It would run through June 30th of 2024.  Weimer was hired as superintendent in July of 2016.
There are a number of other personnel items on tonight's Marion Center agenda, and the board will vote on authorizing an investigation incidents in which the school's alarm system does off after school hours when there appears to be no one in the building.
Purchase Line's school board is also scheduled to meet tonight.  They have not published an agenda.  At last week's work session, the board voted on including a motion to not increase property taxes beyond the state index of 3.4 percent.