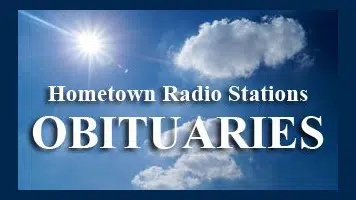 Clarence "Butch" McCullough, age 84, of Shelocta, died Monday at Scenery Hill Manor Nursing Home, Indiana.
He was born in Armstrong Twp. in 1934 to Hugh W. and Anna S. Peterman McCullough.
Butch was a lifetime member of the Shelocta Sportsman Club and served as caretaker for many years.
A veteran of the US Army he served during peacetime.
He enjoyed playing horseshoes and pool, and the Shelocta Sportsman club named the McCullough Opener after him.
He was employed in pipeline construction for the Cindrich Construction Co in Pittsburgh.
Butch is survived by several nieces and nephews.
He was preceded in death by his parents and the following siblings – John, Glen, Ken Lysle, Roy and Hugh "Junior" McCullough, Belle Knepshield, Mildred McIntire, Rose Helman, Ruth Farmer, Aleta McLaughlin and Bernice Fleming.
A memorial service will be held at a later date at the Shelocta Sportsman Club.  The Bowser-Minich Funeral Home has been entrusted with funeral arrangements.
Memorial contributions may be made to the Shelocta Sportsman Club, PO Box 55, Shelocta, PA 15774; or to a charity of the donor's choice.