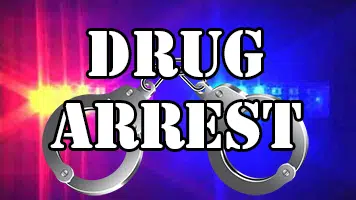 Two men were charged with drug possession-related crimes in two separate incidents in Indiana Borough.
Borough police say that the incidents date back to October 22nd and 23rd of this year.  In the first incident on the 22nd, 22-year-old Jason Quianes-Mercado of Philadelphia was spotted by police in the 500 block of South 13th Street with marijuana on his person.  This was around 4:11 PM.  He was charged with possession of a small amount of marijuana.
The next day, police encountered 19-year-old Miles Eggleston-Baxter of Baltimore, Maryland was found by police with marijuana and some drug paraphernalia in the 800 block of Wayne Avenue at 7:15 PM.  He was charged with both marijuana and drug paraphernalia possession.