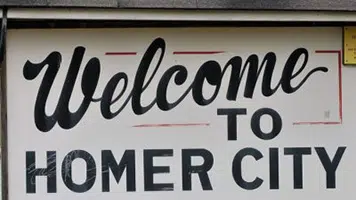 Homer City got into the spirit of the holidays with their "Old Fashioned Christmas Celebration" last night.
The Homer City Fire Hall was the center of activity last night as the fire hall hosted a bazaar for non-profit groups along with various children's activities, and a parade was also held last night.
After the parade and as part of the ceremonies to light the town Christmas tree, Bonnie Craft was named the recipient of the "Good Citizen Award" from Homer City Borough Police.  A former teacher at the Homer-Center elementary school, she has volunteered a lot of her time, including the last four years as the coordinator of the local food bank, inspector of elections for a voting district in town, and she also serves on church council.