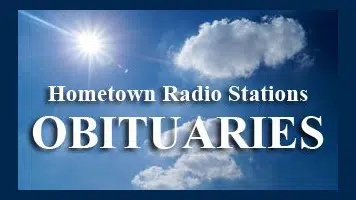 Naomi LaVaughn (Davis) Andrews, 87, of Clarksburg, PA passed away on Wednesday, December 5, 2018 at St. Andrew's Village, Indiana, PA.
The daughter of Edward and Nellie (Lyons) Davis, she was born October 14, 1931 in Clarksburg, West Virginia.
Mrs. Andrews was a veteran of the Army, having served during the Korean War.
She had worked as a beautician and enjoyed crafting.
Surviving are her husband of 66 years, Robert E. Andrews whom she married February 16, 1952; two children, David E. Andrews (Karen) of Penn Twp. and Billie Frances Andrews of Monroeville; four grandchildren, Frankie Devorchak, Christopher B. Devorchak, Noah Andrews and Britt Andrews-Petro and two great grandchildren, Wyatt and Hazel.
She was preceded in death by her parents, a son, Daniel Andrews and a sister, Irene Demastes.
As per Mrs. Andrew's wishes there will be no visitation. A memorial service will be held at a later date.
Shoemaker Funeral Home, Inc., 49 N. Walnut St., Blairsville, PA entrusted with the arrangements.