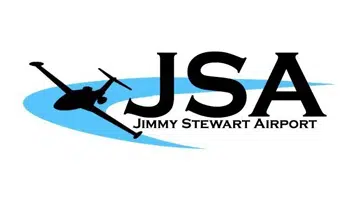 Indiana County's Jimmy Stewart Airport is one of 26 airfields across the state in line for s share of more than $6 million state funding announced yesterday for infrastructure and equipment upgrades.   
 
$2.2 million in grant funding comes from PennDOT's Aviation Development Program, which utilizes money from the state's jet fuel tax.  Another $4 million is tapped from the state's Multimodal fund.
 
The Jimmy Stewart Airport will receive $75,000 to acquire equipment to maintain the airfield.
There is also funding for the Arnold Palmer Airport in Westmoreland County…$187,500 to upgrade radios and other security equipment and miscellaneous improvements; $150,000 for the design of a corporate hangar site and roadway access improvements.
 
Airfields in Jefferson and Clearfield counties will also be receiving the state aid.